Friday, December 21, 2012
BLOG - Transcription rates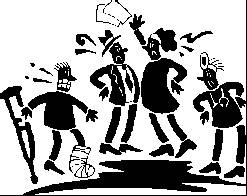 Whenever Internet forum/threads begin about transcription charge rates, they usually end up getting pretty heated.
I, for one, have always charged for the actual time it takes me to complete. Today, many transcriptionists charge by the "Audio Hour" or "Audio Minute" saying it is "fairer" for all concerned, because the client knows exactly how much they will pay before even handing it over to the transcriptionist.
A one-hour audio does not mean that the transcriptionist can type it in one hour. Supposedly, a transcriptionist charging by the "audio hour" or "audio minute" has taken into consideration just how long it will take them to type a one-hour audio. If all audio was equal, this might not be a bad thing; HOWEVER, audio is not created equal!--there are just too many variables: the number of speakers; was the audio professionally recorded?; where was the placement of the microphones?; are all the voices heard equally?--or are some really loud and others are barely heard?; are people talking over one another?; is there background noise? -- papers rustling, air conditioning, traffic; electronic interference--buzzing/humming from lights?; people coughing, clearing their throat, sneezing? ALL of these variables mean added keyboard time simply because of backing up and re-listening, backing up again and re-listening, and again and again until simply the transcriptionist puts [inaudible].
A one-hour audio can take three hours to transcribe, or as much as five, seven, 10 or more. A fixed audio-hour or audio-minute project charge rate, quoted in advance, cannot justify a horrible audio recording that takes at least seven or possibly 10 hours. I refuse to work by "audio hours" or "audio minutes" standards.
Additionally, to charging for actual time for input, when finished, I go back and proof word-for-word (and even sound-for-sound for verbatim transcripts) against the actual audio. If it is a really horrible audio, sometimes a second proofing against the audio is required. Once the transcript is proofed against the audio, then I manually proofread the entire hard-copy document. Going to an extreme -- no! because there is a possibility that any one of my transcripts could be used in a court of law, and "my" transcript must be identical to what was actually said.
A few days ago an "audio minute" transcriptionist countered one of my forum posts and wrote the following about her transcription company: "Each and every transcript is proof-read, not just machine spell checked. We do not need to proof against the recording after the audio has been completed because we are excellent transcribers and proof as we type; as do all excellent transcribers."
Apparently, I'm not an excellent transcriber because as I'm listening to the audio and typing, I'm concentrating on the audio itself, and what is being said "as it is being said." I've never heard of a transcript being proofed as it is being typed -- to me, it would be next to impossible to listen, type, and proof what "has been" typed, while at the same time typing exactly what is "now being" said.
[end of blog]
2:27 pm mst
Monday, December 10, 2012
BLOG -- Privacy as a Notary Signing Agent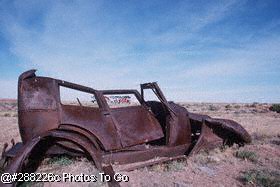 Oh, I am so thankful not to have to put up with all the B.S. from signing services, title companies, mortgage companies and brokers any longer.
It was a good eight years, don't get me wrong -- but like EPA and OSHA when I first worked for them at their infancy, there comes a time when they are past being "good."
The mortgage crisis and many of the American population being "under water" and owing more on their homes than they are worth, would not have been so tragic had people been forced to go to Banks, to mortgage companies, to real estate offices to apply for loans/mortgages and gone to the same institutions to sign the final documents once approved -- as had been done prior to 1990! Still, after the crisis, nothing has been learned -- people are still showing up at borrower's houses with an inch to two inches of paperwork for signatures, and being told to just sign -- that "you" can't read the paperwork -- that is what you have three days to do. Additionally, "you" are not allowed to ask them questions and they are not allowed to answer "your" questions, because that would be considered "Unlicensed Practice of Law" or UPL. Now, if you were sitting at a bank, at the mortgage company, at the title company or at the broker's, "you" could ask, and they could answer your questions right there on the spot.
I was never a part of the loan -- I was the messenger who delivered the documents to the borrowers, acting as witness and making sure the loans were signed properly and I notarized the signatures -- after which point I shipped the fully executed loan documents back to title companies, mortgage companies or where I was instructed.
As a signing agent, I was an Independent Contractor and not an employee of the signing service, mortgage company, broker, etc., etc. The type vehicle I drove -- model, make and year was none of their business. They did not buy the my vehicle, they did not purchase my insurance, they did not purchase my gas. I could have showed up on a tricycle and it would not have been any of their business. As for protecting their image and impressing the borrowers with the kind of vehicle I drove -- give me a break. If they were so concerned with their image and what the borrowers would think of what I was driving, then the borrowers should have been meeting at the Bank, at the mortgage office, at the broker's office ...
and wanting a copy of my driver's license -- I had already passed a background check. And as for wanting to know my insurance carrier and the amounts of my coverage, my medical -- again, absolutley none of their business.
These are just a few of the reasons I got out of the signing business. For up-and-coming signing agents, protect your own personal and confidential information and privacy and know that you can drive whatever kind of vehicle you want; that if you do provide a copy of your driver's license, to black out the number; and since you are an Independent Contractor and the signing service, mortgage company, bank, title company, broker are not your EMPLOYERS, that you are not required to furnish them with your automobile and/or health declarations -- if they can't or won't accept that, then move on -- you don't need them.
[end of blog]
6:29 pm mst
Saturday, December 8, 2012
BLOG - How low will you go transcription quotation ...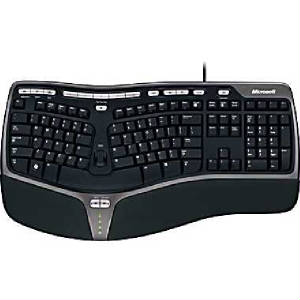 Transcription is not typed in real time -- meaning that a one-hour audio can't be typed in one hour -- additionally, transcription is not a one-size-fits-all price quote.
There are just too many variables -- the number of speakers; how the audio was recorded -- were audio and video professionals hired to video tape and place the microphones stratigetically so every speaker could be heard loudly and clearly? -- is it a recorded telephone conversation and, if so, did each phone have appropriate recording equipment? Was every individual aware they were being recorded? The nationality of the individuals -- and this is not meant to say that anyone other than an American-born English-speaking individual can't be understood -- but is English their second language?
Were the people upset?--crying, screaming and yelling?--shouting? All these factor into the time it takes to transcribe the audio. Is it an audio where small children are being interviewed by an adult? -- more added time depending on the age of the child and the clarity of their voice, AND, again the placement of the microphone(s).
How many people are in the room that are not speaking?--Funny question?--No. There is probably coughing, sneezing, chair movement --
Are the people identified? Do their voices sound similar?--making it difficult to identify who is speaking.
All of these factors are reasons I will not give a blind dollar amount to a phone caller asking me how much it will cost to do phone recording or any other type of audio/video. If money is your top priority instead of the quality of the final/finished transcript, then just keep on shopping the "how low will you go network transcription pool" because a quality, professional and perfect transcript is my number one priority.
[end of blog]
12:07 pm mst