Thursday, February 26, 2009
BLOG - Johnny on the spot - NOT!
"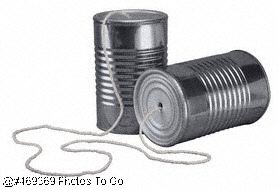 If you fit the description of a self-employed person and performed services for another business, and that business paid you at least $600 during the year, the other business is required to send you a Form 1099-MISC by January 31 of the following year. The January 31, 2009 due date happens to fall on a Saturday, so the deadline for issuing 2008 1099's is automatically extended to the next business day of Monday, February 2, 2009."
I just received a 1099-MISC in today's mail. I could say that the client (20 miles away) will blame the U.S. Postal Service because of the time difference between February 2 and February 26, however, the postmark is dated yesterday.
I know that some self-employed people actually depend on the 1099's because they have absolutely no idea how much money they earned the previous year -- which is stupid because a person should know at any given time and moment the money earned, the money put out and whether they are operating in the red or black.
I personally know for a fact that this client knew well in advance of the February 2nd deadline the amount of each 1099 -- as I do his books and put all the figures in an Excel spreadsheet for his accountant.
So who dropped the ball on this one?
[end of blog]
2:06 pm mst
BLOG - Cash doesn't require identification
With more and more people tightening their belts, cutting up, locking away or even canceling their credit cards, I was surprised to read that United Airlines and Frontier will no longer accept cash.
First they do away with food and now even the peanuts -- charging for EVERYTHING that a flyer comes in contact with during their flight -- and now accepting only debit or credit cards for in-flight purchases, with more airlines sure to follow.
What will be next?
[end of blog]
8:35 am mst
Friday, February 20, 2009
BLOG - You're Fired
There comes a time when we must move forward and step outside the box. This year I have fired my CPA -- although she doesn't actually know it yet. If she doesn't contact me before April 15, I will let her know the reasons after the tax filing deadline.
When it comes to taxes, I've always done all the foot work on my own and put all the figures needed into a spreadsheet. All she's had to do was plug my figures into the tax program. Initially, I was given quite a price break over the people that brought all their receipts, slips of paper and yellow stickies to her in a shoebox -- without doing any pre-planning or calculations on their part. However, over the years, my price break has become smaller and smaller until finally I wasn't getting any price break at all -- and paying the same thing as the procrastinators and "lack of planners." Additionally, my return would be placed aside and eventually get buried under the "squeaky wheels" bringing their returns much later, but for whatever reason, would get their returns bumped to the top of the pile. I would have to call and get my information moved to the top of the pile once again. In essence, the people that plan and get her their information to her way ahead of schedule, are the ones that get penalized for their efforts.
At the beginning of the year, she sends out a newsletter highlighting new tax changes/laws. The straw that broke the camel's back this year, and the reason for my decision, is that she has a "tax preparation fee" -- in addition and over the top of this fee is an "e-file" fee, and if you want to mail your return, you will be charged an additional $25 per return -- so is that $25 for Federal and $25 for State? -- regardless, the paper fee is ridiculous, and for $25 at least four reams (2,000 pages) of paper can be purchased -- and toner costs for each return, doesn't even come close to $25.
My clients can be assured that they are NEVER ever charged for printing/paper or toner charges -- it's part of my services and part of the VALUE they receive.
[end of blog]
8:16 am mst
Wednesday, February 18, 2009
BLOG - Yoo-hoo San Diego
Attention: San Diego IP address 208.80.19*.***
I suppose I should be flattered that you spend hours on my site -- and also that all of your visits keep bumping my search engine ratings higher and higher.
However, you aren't hiding. I know who you are and you know who you are. There is absolutely nothing on my site that warrants your repeat visits -- sometimes three, four and five times a day.
If you've bookmarked my site, great. Come back once a week, once a month, twice a year -- believe me, my site information doesn't change numerous times during the day -- or even weekly for that matter.
If you're beginning your own transcription business and/or building your own site, come up with your own information and quit stealing it from mine and other sites! If I've got it all wrong and you have bookmarked my site because of the links, I apologize -- just let me know the links that are most helpful.
[end of blog]
1:06 pm mst
Friday, February 13, 2009
BLOG - A thorn in my side
Okay, it's a petty complaint -- but it is one that irritates me to no end. You have your choice of any transcriptionist -- heck, I say that right on my home page.
However, if you choose for whatever reason -- I'm assuming financial, to use a cheaper source than me, I don't have a problem with that -- although I also don't have a problem telling you when you come back that "you got what you paid for."
The complaint I have is when you dictate an entire tape, while the whole time giving instructions to the new-named person that is "supposed" to transcribe the tape. Well, guess what?--new-named person didn't, couldn't, wouldn't (I don't know why) transcribe the tape -- so it becomes an emergency rush, and now guess who gets called because you know I'll pull you through?
It doesn't bother me that instructions are addressed to new-named person on eight or nine different occasions in 30 minutes. What DOES bother me is the fact that when you realize that new-named person isn't going to transcribe, stick the tape back into the recorder and make some comment to me at the end using MY name -- or would that clearly show me that you are using someone else -- something you don't want me to know?
I have no idea if I'm typing the correct side of the tape when I hear new-named person, new-named person and new-named person and not one time do I hear anything that clues me in that I'm not wasting me time on a wrong side of a tape because we all know that "Side A" doesn't necessarily get dictated first and that it is not your practice for me or new-named person to erase the tape once transcribed -- and just for the record so you know, if there is "something" on the other side, you are paying for me to listen and/or type that side, too -- because you chose to go with new-named person who didn't come through for you.
[end of blog]
3:56 pm mst
Thursday, February 12, 2009
BLOG - 2009 System Scan
While the rest of us are struggling to make ends meet, it appears that the new "in" thing to do is simply have 14 kids and let the system -- i.e., the taxpayers, pick up the bill. Is this an "only happens in California" thing?

And if that's not enough, the next "cool" thing to do is put up a web site of the newest little darlings with a link asking for donations and support.

Just where in the heck is Child Services and why haven't they ripped the entire mother lode of 14 kids from this woman's bosom and placed them in loving, caring and most importantly homes where the A-D-U-L-T parents *can* support the child(ren) themselves?

Oh, and just in case anyone is interested, I'm always open for donations if anyone is interested -- will you be giving by cash, check or credit cards?
[end of blog]
8:53 am mst
Monday, February 9, 2009
BLOG - Marketing 101 during 2009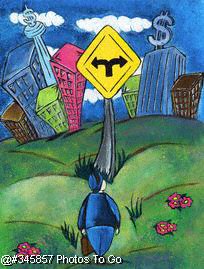 Marketing a business during the 2009 recession is shaky at best -- at least in my opinion. Mailing is expensive and there is no way to be certain it is not going to end up in the circular file -- sometimes unopened. Visiting in person can run into a No Solicitors roadblock, or still not knowing if your information is going to end up in the circular file once you turn your back to leave. Is there ever a good time to call on the telephone? Emails arrive in the spam or junk folder -- often not even seen or opened. Your Internet carrier could classify you as a spammer if you send out an excessive number of emails -- cutting off your service, or limiting the number of email transmissions. And depending on which Google search you read, as long as you have an "opt out" for the recipient to be removed from future faxes you might be okay -- other searches say no unsolicited fax is allowed under any circumstance. And if I don't get an "opt out" returned, does that mean it is okay to send faxes and/or emails?
Since opening in 1992, I admit I have tried each form of marketing listed above and even more ways. The results of my marketing campaigns are really strange. Some responses are "don't you ever contact me again, and it is a federal offense to be doing what you're doing" -- some responses are very polite pointing out that I might want to double check what I'm doing. Some are very appreciative for contacting them, as they would never have known about me. My timing for a few is right on as co-incidentally they need my services, but didn't know where to look. Some tell me they will keep my information on file and be sure to contact me if they have the need. Some are polite but tell me they will never need my services.
I always send marketing faxes and email marketing outside of business hours so I don't disrupt the business routine. I can't call off hours, so I always make it a point to ask if they have a few minutes or if there would be a better time to call -- or give them my number so they can call me when it is convenient for THEM.
So with all that said, I'm sorry if I can't please everyone. Please be advised that I remove your information from my database if you request verbally, by fax or by email to never contact you again. On the other hand, thank you to all the people who do show an interest and are helpful and cordial in my marketing efforts and especially to those people pointing out the little things that may get me in trouble.
[end of blog]
1:04 pm mst
Tuesday, February 3, 2009
BLOG-I don't think this was the intent of the bailout money ...
I shouldn't read the news articles that filter into my email inbox because they usually make my blood boil.
The photo to the right is the Wynn Las Vegas Hotel (on the right) and its sister hotel, Encore Las Vegas Hotel (on the left). Wells Fargo Bank that received $25 B-I-L-L-I-O-N in taxpayer bailout money is planning a series of corporate junkets to Las Vegas this month. Wells Fargo, once among the nation's top writers of subprime mortgages. has booked TWELVE nights at the Wynn and Encore Hotels beginning Friday, February 6, 2009. The hotels will host the annual conference for the company's top mortgage officers.
The conference is a Wells Fargo tradition. Previous years junkets have included all-expense-paid helicopter rides, wine tasting, hoseback riding in Puerto Rico and a private Jimmy Buffett concert in the Bahamas for more than 1,000 employees and guests.
The nation's recession has led other banks, such as Bank of America, to cancel employee recognition outings. WELLS FARGO HAS NOT!
"Recognition events are still part of our culture" ... "it's really important that our team members are still valued and recognized" said a spokeswoman.

Both my personal and business accounts are at Wells Fargo -- I would really like to be valued and recognized, as well!

Corporate retreats have attracted criticism since the bank bailouts last fall. Congress scolded AIG for spending $440,000 on spa treatments for executives just days after the company took $85 billion from taxpayers.
Rooms at the Wynn and Encore are consistently among the most expensive in Las Vegas. The $2.3 billion Encore opened in December. Its decor includes a 27-foot Asian dragon made from 90,000 Swarovski crystals and artwork. One of the restaurants features Frank Sinatra's 1953 Oscar.
In addition to the Wynn and Encore Las Vegas Hotels junkets, beginning February 25, the Wells Fargo Insurance Division is hosting a 40-person team meeting at the Mandalay Bay Hotel Las Vegas.
Wells Fargo has announced it will pay a quarterly dividend of $371 million to the Treasury Department as part of the bailout (a far cry from the $25 billion) -- Just think how much bailout money could be paid back if the "recognition events" were put on hold and team members were recognized as valuable with a hearty handshake and a vocal THANK YOU and a pat-on-the-back!
[end of blog}
3:20 pm mst