Monday, April 23, 2012
BLOG - I need a notary ASAP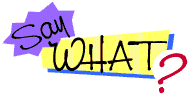 Someone just shoot me -- I'm a business person that doesn't necessarily wear their cell phone on their hip 24/7.
Last night at 6:20 p.m. I got a call and a voice message on my cell -- I didn't see either until this morning at 6:00 a.m. It was a young man, somewhere between late teens to mid-20's, if I had to guess. He says his name and says that he needs a notary TODAY ASAP. Excuse me, pushing 6:30 p.m. on a Sunday evening is no longer "today" -- it's now evening or "tonight."
You will never convince me that this young man, at 6:30 p.m. on Sunday evening didn't know on Friday, or even Saturday, that he needed a document notarized! -- I've raised a son.
I don't get rich off of notarizations. Colorado Secretary of State allows $5.00 per notarization. If you come to me, that's all I'm allowed to collect. If I travel to you, I'm allowed to charge an additional amount for travel. Even so, on Sunday night, a notary call just out of the blue, is not going to get me to break out my seal and come to you, much less allow you to impose on me during "my" time.
I blame this boy's parents for not teaching him to be accountable for his actions; to plan ahead, and to not expect everyone just to drop everything for him.
Entitlement doesn't mean too awful much to me.
[enf of blog]
2:53 pm mdt
Sunday, April 22, 2012
BLOG - Why I don't advertise my rates ...
Most any transcription site you look at has their fee schedule posted. You won't find a fee schedule on my site.
Some might see my lack of a fee schedule some sort of conspiracy -- that's not it at all. There are just too many variables in transcription to have one fee-fits-all -- and I won't fall into the trap of committing myself into a corner with a price for a project I know nothing about.
I will gladly give an estimate after listening to the audio for 15 minutes--and the estimate is usually right on when it comes down to the actual cost.
Additionally, if someone is selecting a transcription service provider by price alone, I'm not their candidate. Furthermore, before someone randomly picks a transcriptionist sight-unseen, I believe that there needs to be a one-on-one phone conversation, since in today's technological age, the customer and service provider rarely ever meet in person.
[end of blog]
3:38 pm mdt
Friday, April 20, 2012
BLOG - nice errors ...
On one of my forums I frequent, a question was posed: "What kind of errors do you find in legal documents?"
There have been several responses -- typographical, grammar, punctuation ...
And then comes the brain child answer: "As long as the errors are nice it's okay!"
Everyone that knows me knows that I couldn't let that comment slide by -- I asked "what is a nice error" and "who is the decision maker of nice?"
He immediately "likes" my post (probably because I've acknowledged him -- it certainly couldn't have been because I was putting him down) and turns around and responds: "A nice error could be one of a kind to make people laugh extremely
hard! :) "
We are talking about professional legal documents filed in the court by attorneys that are charging their clients $350/hr. plus. People getting sued, looking at spending the rest of their lives in prison, or having to fork over a bunch of money, aren't really the type of people that want to laugh extremely hard at an error -- let alone the judge who will definitely not see the humor in a thigh-slappin', roll-on-the-floor, laugh-til-you-cry outburst, all brought on by an error that slipped everyone's eyes before making it to Your Honor's courtroom.
Every keyboard (notice it's not *my* error) I've ever used has a problem when I type "does not" and repeatedly makes it "doe snot." Although both "doe" and "snot" are in the dictionary, without me proofreading the hard copy word-for-word, a simple machine-spellcheck would miss, what I'm assuming would qualify in this guy's world as a nice and laughable error. He would be the only one.
This poster has been unemployed for the past few years -- do we have to ask WHY?
[end of blog]
2:41 pm mdt
Thursday, April 19, 2012
BLOG - Farewell to my best friend ...
Last night we had to put down my very best friend, protector and shadow, Sandy -- aptly named because she was the color of sand.
Sandy was our fourth cocker that has left an emptiness in our life -- but it was still no easier saying good-bye -- in fact, this time was the worst.
Sandy - 2001-2012
Not to take anything away from Britney, Remington and Satomi, but Sandy was so very special. She was a lady and loved everyone. She had no idea she was a dog.
It takes a pet owner and pet lover to understand the grieving with the loss of our family member -- yes, they are family members and not just "some animal" as people who have never experienced the love of a pet believe. I feel so sorry for those people.
So, Sandy, I know you have met Britney and Remington and reunited with Satomi and that you are sticking your nose in every flower you come across, as you treasured doing and are running and playing with every pet and animal in your now-special place.
Until we see one another again, remember I'll treasure the time we had together and miss you so very much.
[end of blog]
9:48 am mdt
Thursday, April 5, 2012
BLOG - Air brushing model's knees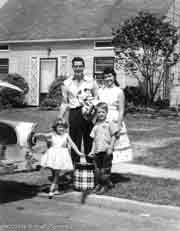 I used to have a photo of a really ugly pair of women's legs and knees, but I can't find it now -- it must have been on a past computer and I never copied it over.
I read an article where models are becoming "self-conscious of their ugly knees" -- their words not mine, although I've harped on the subject in length in the past.
Ninety-nine percent of women past the age of 21 have ugly knees. The reality is only made worse by women going bare-legged with dresses/skirts two, three or more inches above their knees. I'll be so glad when nylons, pantyhose, tights once again become the norm.
Photographers are now being paid to air-brush the knees out of the photographs -- talk about looking like a deformity -- it reminds me of a woman fighting her age and dying her hair so black that it turns purple and not having one wrinkle, mole, zit, scar ... on her face.
I've got an idea -- since finally coming to the realization of how ugly a knee actually is, instead of air-brushing it out of the picture, why not simply wear a longer skirt/dress to cover the knee up?
[end of blog]
9:15 am mdt
BLOG - HIPPA Violations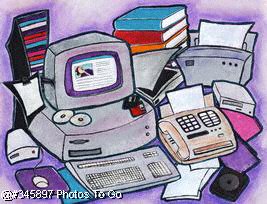 A person's medical information should be personal, private and confidential. In fact, a law was even passed to assure the information would remain confidential.
How come then, at least once a week I receive by fax from a medical clinic, hospital or some other provider complete medical files of a person that I have no idea who they are, and OBVIOUSLY received in error?
Apparently, someone's incompetence and haste of entering a fax number into the key pad and not double checking for accuracy before hitting "send" is the root of this problem. It is not from any one organization in particular -- sometimes I re-fax to the correct number with a notation that it was sent to me in error and to please advise senders to double check the accuracy since personal medical information should never be given to the wrong hands and then shred all the pages.
I've quit this practice though because I've never received a thank you or an apology for the "mis-fax" in the first place. Today I just shred the information that I should never have been put in the position to see in the first place.
It irks me that my paper and toner is being abused, not to mention, that MY clients receive a busy signal and are placed in redial mode because of someone simply not caring enough to double check the fax number before hitting send.
So just remember, the next time you give any authorization for your medical records to be released, make sure you inform them of your HIPPA rights and ask for documented proof that your information is being released into the right hands.
[end of blog]
8:51 am mdt
BLOG - My toner/ink order is miraculously going to show up
I have gotten "no where" with the company in dealing with my toner/ink Internet order--from two weeks ago.
This morning at 6:00 a.m. I signed onto my computer to read my emails and to check to see what scam I had one millions of dollars from, or from what tycoon died and had left me his wealth. And there it was -- in my inbox was a shipping confirmation from the ink/toner company in question stating that my order was shipped and in transit, and that I would receive it TODAY.
Today ??? Are they actually serious? I DON'T want their stinkin' ink/toner, especially since I called and left a voice message with the company on Tuesday night canceling the order, and beginning a billing dispute with the credit card company Wednesday morning.
W-H-A-T ?? Just because the credit card company has contacted them, they decided to get their head and rear wired together after two weeks and throw the order together and believe I am going to accept it and be grateful? I don't think so !!!
What gets me is after reading complaints and reviews on this company, they still have an A+ rating with the BBB. I mean, how can that be? How can they have 30 or so complaints of orders falling through the cracks or people receiving defective shipments -- i.e., toner cartridges broken or empty, or customer service hanging up on unhappy customers? Something is just not right, or the BBB just doesn't care or follow-thru with complaints.
Is it a coincidence that I was ignored by this company for two weeks, and as soon as the credit card billing dispute was started, all of a sudden I get a confirmation shipping order saying "hey, lookie what we did -- you're getting your shipment !!!"
I will have to do some more research, but my initial research points to this company being located out of Florida, but the call center and operation is actually in India. Yep, I can't tell you how happy I am knowing that my personal information and credit card number is now floating around a call center located in India! Additionally, they operate under more than one business name and as I type this, they are being sued by a big-name printing manufacturer. I will continue to follow this law suit.
In the future, if I can't purchase toner/ink from a local office supply store, I will purchase directly from the printer manufacturer. I have learned my lesson, and I encourage others to be AWARE of on-line ink/toner purchases.
[end of blog]
7:45 am mdt
Tuesday, April 3, 2012
BLOG - Adding to my printer toner/ink saga
I can now make photocopies and the toner for one printer arrived two days after ordering. You'd think I'd be happy, but I'm not -- I'm still unable to use my color printer because the order from two weeks ago *still* has not arrived.
Shipment was *supposed* to be 2-3 days. I called last week to check on the shipment, as it had been a week. After being put on hold for more than five minutes, the woman came back and said it would be shipped from the Denver office tomorrow (which would have been last Friday) and would arrive the next day.
Hey, I'm a suburb of Denver, so I was pretty psyched. I figured that nothing would happen on Saturday and I waited excitedly yesterday (Monday) for the UPS or FedEx truck. N-O-T-H-I-N-G. Giving them the benefit of the doubt, I have waited this long, I can wait one more day. Today came and went -- still
N-O-T-H-I-N-G. Just shy of two weeks since I placed the original order.
I did an Internet search and found that once they were a pretty good company, but over the past five-six months, there are numerous people experiencing the same kind of customer service/shipping snafus that I am. I called the company located in Florida -- only to have to leave a voice message. Imagine my surprise! [NOT] when they were not available by phone. I will call my credit card company first thing in the morning to begin the process of getting the charge removed from my account.
Once the charge has been removed, I will post the name of the company to warn others of this unscrupulous company, and what has turned into a scam operation.
[end of blog]
9:31 pm mdt