Friday, August 16, 2013
BLOG - When it's time to move on ...
For the past few days, I've been reading what has become a "woe is me" forum posting and has mushroomed into a rather outpouring of mean and spiteful "stick the knife in the back and turn" stabs at the woman's boss.
The woman's husband has been on a donor transplant waiting list for quite some time. A few months ago, he was given his new life. Because of complications and having to go back to the hospital, the woman has missed quite a bit of time from work. She works for a small law firm -- and by small, I mean the attorney, his wife, this full-time woman and a part-time employee. I'm assuming the woman found "her" position listed on Craigslist, and she posts that her boss is looking for someone to replace her. Needless to say, she was quite upset that the boss would post this listing behind her back.
People began posting encouragement in her favor and saying what an SOB her boss was. Someone asked her about the Family Leave Act and she replied that because there is only the three of them, it doesn't fall under the boundaries. She did say that her health insurance was paid 100% by her attorney boss. Myself, no matter what size company I worked for, my health insurance has NEVER been paid 100%. The work has become backed up. She can't seem to grasp that this backlog is due to her absenteeism from work. Now I'm not saying that she shouldn't have been by her husband's bedside. she should have by all means. However, her attorney boss, his wife and the part-time employee were left in a lurch.
She has become more and more hostile toward her boss with each additional posting. How dare, after 10 years' working for him, does he have the right to replace her? It turns out that the posting she found was not for her job at all, it was for the part-timer. Now, she's just going to show him -- she's been looking for a new job for some time, and this is her opportunity to actually find one. ???? Excuse me? The job market is tight, and if she is lucky enough to land another job, first, I doubt very seriously her health insurance is going to be paid 100%, and second, a new employer would be even less tolerant of excessive absenteeism.
A law office has strict time deadlines. If a deadline is missed, the court simply doesn't pat you on the back and say, "do a better job next time." This boss has been more than accommodating to this woman, but she can't see it. Instead, she would rather have her own little pity party and strike out.
I have been in both situations. I have spent days/weeks at the hospital and then turned around and spent all night at the office completing the work for that day. I have also worked for large and small companies where an employee was out for an extended time period. It made it difficult for everyone around to carry the load -- doing not only their own work, but that of the "missing" worker.
This ungrateful woman just doesn't get it -- it is time that her boss does replace her. He needs someone that can carry their own weight, that is reliable and that he can depend on.
[end of blog]
7:36 am mdt
Thursday, August 1, 2013
BLOG - Yea, McAffee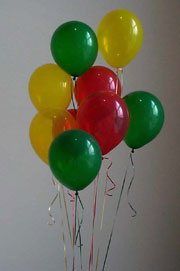 I am so sick-and-tired of these idiots who have nothing better to do than write script for fake Trojans and viruses that take control of your computer.
I've had a couple that were so bad that the computer geeks had the machine for over a week cleaning, cleaning, cleaning and cleaning again. Did I mention how many times they had to clean because of the takeover of my computer?--and all resulting from no fault of my own!
The cycle began again today. This Internet Security Pro popped up and said that it detected a Trojan horse and automatically began scanning before I did anything. The computer geeks have told me on numerous occasions not to "X" out of it and not to automatically shut the computer down. Instead, do an Alt-Ctrl-Del, click "Start Task Manager" and end the program that way. The idiots have written the code that each time you press "X" or automatically shut down the computer, that the program is like rabbits and will multiply.
These idiots have gotten smart. They overwrote the Alt-Ctrl-Del/Start Task Manager/End Program. They were running the whole show, so they thought. I immediately right-clicked on my McAffee icon and told it to run a full scan. Apparently, this time, McAffee was just a little smarter than they were. I guess there is a reason that I get umpteen McAffee updates daily. McAffee immediately detected the bogus virus checker -- the bogus virus checker that was the Trojan Horse, and annihilated the program and the virus.
Invest in G-O-O-D virus checkers and keep them up-to-date! If your own virus checker doesn't daily have a minimum of one or two updates, you need to look elsewhere and invest in a much-better program.
You go, McAffee!!!!
[end of blog]
3:19 pm mdt