Wednesday, September 29, 2010
What really happens when transcription is sent offshore?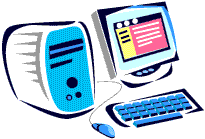 I've never hid my belief that medical transcription should NEVER be sent off-site, i.e., out of of the medical office or hospital. There is just too much personal information, that if it gets in the wrong person's hand, can cause a never-ending domino effect.


Don't believe me?--grab a cup of coffee and be prepared for an eye opener:

http://articles.sfgate.com/2004-03-28/news/17417090_1_ucsf-medical-center-patient-records-privacy

It kind of makes your blood boil, doesn't it? So, as a professional -- be it a doctor, lawyer or whatever -- the next time you decide to try to save a buck and go with the cheapest rate, even if it is not offshore, re-read the above link again -- and be prepared to get what you pay for -- you could just find yourself in a hostage situation. Not only that, the article should have opened your eyes to the fact that many times, when giving audio to someone to transcribe, you aren't even aware that *THAT* person is not going to be the one doing the listening/typing -- instead, it is subcontracted out to a complete unknown and without your authorization. Sheesh, sometimes that subcontractor subs it out to someone else -- again, without your knowledge or approval.
Make sure you know exactly who you are giving your audio to, and question, question, and question them as to who will have access to your confidential material.
[end of blog]
11:33 am mdt
Tuesday, September 21, 2010
Punctuation is powerful
I'm always writing about the importance of verbatim transcription and how a missed word, or missing or misplaced punctuation can change the entire meaning of what was said. I've even been referred to as anal at times.

If you don't believe how important a simple comma can change the meaning, keep reading:
An English professor wrote the words: "A woman without her man is nothing" on the chalkboard and asked his students to punctuate it correctly.
All of the males in the class wrote:
"A woman, without her man, is nothing."
Are you ready for this ....?
All of the females wrote:
"A woman: without her, man is nothing."
Punctuation is powerful!
[end of blog]

3:13 pm mdt
Thursday, September 16, 2010
New computer equipment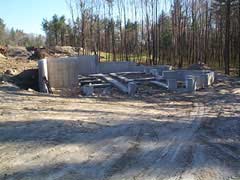 It's always exciting to get new computer equipment be it computer, printer, scanner -- whatever.
However, it's not as simple as taking the box home and plugging in the cables and expecting it to work. Depending on the equipment you buy and the age of the equipment you are keeping, the software you are running and whether your system is networked or not, may bring you hours, if not days of stress. Before you plunk down money, be it cash, check or plastic, you'd be wise to spend time researching and finding out if all the equipment will even be compatible.
Even if you aren't purchasing a new computer, but doing something as simple as purchasing a new operating system and installing it can cause havoc. Ninety-nine point nine percent of the time, your existing equipment drivers won't work. The drivers are used to handshake equipment and software so they all play and get along nicely together. Sometimes the driver may be on the new installation disk, or the manufacturer *may* and I say that lightly, have the driver(s) you need on their site. Using the wrong driver can cause nothing to work at all -- or, it could cause error codes or sporadic behavior. There may not now, or possibly ever be a correct and updated driver. I have a wonderful HP flatbed scanner that, at the time, a couple of computer purchases back, had Windows 98 or 2000 -- the scanner was about two years old. HP and Windows chose not to update the driver. Sometimes you can get by with using a generic driver, although, generally not with perfect results. Today, my perfectly good scanner -- with nothing wrong with it except for the fact that there are no updated drivers available, sits in a box on a shelf in my office since I was forced to buy another scanner with drivers that would play nicely with my other equipment.
I believe the computer manufacturers and software companies plan this intentionally so that we are forced to buy *everything* new -- even when what we have and are perfectly happy with isn't broken.
[end of blog]
3:09 pm mdt
Saturday, September 11, 2010
It's time to revamp the workforce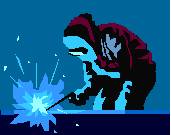 Knowing that many wannabe transcriptionists read my posts, this one will surely not be a popular one. It's not meant to be cruel, it's just time that something is done about today's transcription.
There are too many inexperienced transcriptionists. It takes more than just having a computer or knowing how to type the bare minimum of 75 wpm. It takes more than books or adult education classes or on-line forums where questions get asked over and over. It gets to a point where it is like cheating on a test by having everyone tell you how to type it, how to spell it ... It takes years of "hands on" experience -- and that experience should not come at the expense of your client's own clients. If patients and lawyer's clients knew what was happening to their personal and confidential material -- that it was being outsourced to the *cheapest and most inexperienced bidder*, there would surely be an uprising in this nation.

Revamping the workforce comes into the picture with companies and employers upgrading their systems, hiring the best -- and if they're not already the best, to hire the best trainees and train, train and train them some more. Pay decent wages. Yeah, I know the world is in an economic crisis; however, paying low-ball inexperienced and unqualified independent contractors is certainly not going to turn the economy around. Neither is sending work off-shore to transcription sweatshops.
In my opinion, medical transcription should NEVER be done outside the hospital, lab, or doctor's office. It should always be done in-house for a number of reasons -- mainly due to confidentiality and security issues when it comes to someone's medical history. Medical transcription involves more than simply typing that someone has the sniffles or a runny nose.
Depending on where a comma is placed in a legal transcript, the entire meaning of what was said could change. Is punctuation even taught in schools today? Looking at some newbie transcripts recently, I'd have to say that no it's not.
I remember being told over and over when I was younger, "sorry, you don't have the experience" and my thought was always "how am I expected to get the experience if you won't give me a chance?" Fortunately, I didn't let the doors being shut in my face push me away. I used the opportunity to learn from each job I had, and when I had learned all I could, I learned another task at that job or moved to another job learning some more. I was somewhat like a sponge soaking it all up. I wasn't offended to begin at the bottom and move up. Starting at the top without experience wasn't even thought of.
I did not go out on my own offering independent transcription services until I had 25-30 years' experience under my belt. I was not a greenhorn, nor did I offer services to industries I lacked experience in -- i.e., medical. Before going out on my own, I planned and researched for close to 10 years. I didn't just pop up out of bed one morning and say "hey, this is what I'm going to do" or make the decision because I was surfing the Internet and found a transcription forum where people do this from home, or getting called into someone's office to be told that "we're sorry, but today will be your last day ..."
If you've never typed for a living, have never had a pair of transcription "ears" in your own ears, have never typed verbatim -- or have no idea what verbatim means, have never typed medical or legal terminology, have no idea how to punctuate a sentence, then please do, not only for yourself, but professional transcriptionists, a favor and keep doing what you know -- what you are good at -- just don't throw your hat into the transcription arena.
Hmmm, looking at the photos and notes on brain surgery as I type -- I have a few extra minutes tonight -- I think I just my try my hand at the surgery -- it might look impressive when listing my skills and work experience.
[end of blog]
3:57 pm mdt