Tuesday, February 28, 2012
BLOG - Who asked you to critique ...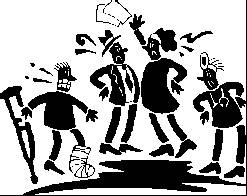 On a pretty popular forum, an on-line friend recently posted about another friend's blog. The guy's blog is good -- it is more than good, it is G-R-E-A-T. He works on it diligently and each day manages to post a new tidbit. You could sit and read his blog for hours, and if you didn't glean a wealth of information, something is drastically wrong with you!
The guy freely shares his knowledge, experience and expertise. Many people openly thanked my friend for sharing the link to the blog. People were replying that they were jealous and envious of this guy's talent.
Now remember: the guy that owns the blog wasn't shoving it down everyone's throat or saying "look at what I've done!" He didn't even have anything to do with the blog's link being passed along -- well, maybe in a teeny little way he might have known that my friend was going to post the link -- but he didn't post it himself, and it was done in a very classy and professional manner.
Everyone has opinions -- far be it from me to say that I'm not opinionated, however, I try to be a little diplomatic when publicly expressing my own opinions. Then comes along Joe Blow and begins tearing the blog apart -- "well, it would be better if the background was this color, and center this, and use this font instead of that font, ..." Who in the @#@$@$ are you Joe Blow, and who asked for your criticism in an open forum? Maybe a little of what Joe Blow said was good advice, but he went about it in an entirely unprofessional and uncool way.
Joe Blow, if you've got problems or suggestions, then contact the blog owner by email or personally introducing yourself by phone -- but not in a public forum.
It would have been different had blogger man posted the link to his blog and said, "hey, take a look at my blog and comment on what you think -- both format and content" -- but he didn't do that -- he didn't even post his blog link.
Where is your own blog Joe Blow?
[end of blog]
8:38 am mst
Thursday, February 16, 2012
BLOG - How many weeks is needed to learn legal transcription?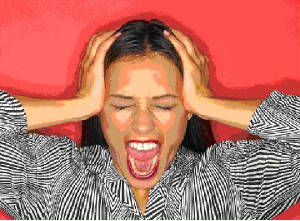 I don't even know why I bother opening emails or reading forum messages because it just angers me.
Are these people for real?--I mean, honestly! Does someone really believe they can learn legal transcription in a matter of weeks? WEEKS??? And legal at that -- do they even have experience working in a legal office? Do they know legal terminology at all? Do they even know how the legal system works? Have they done ANY kind of transcription period?
I think I'm going to wake up in the morning and decide I want to be a brain surgeon. I wonder how many weeks I should set aside to learn to cut someone's head open and mess with their brain? Heck, I can mess with someone's brain and I don't even have to cut their head open -- hey, I've already got a foot up in the learning process.
Yesterday I read on a forum I frequent that a court reporter has given up court reporting because it just doesn't pay enough. She has no transcription experience, but she thinks she will throw her hat in the arena and begin offering transcription services. P-U-L-E-E-E-S-E.
And to sum it up quite nicely in explaining why I have a bald spot from tearing my hair out -- a lady, probably a very nice lady, began a forum thread "How many errors are acceptable in the work we return to clients?" I personally have never felt ANY error was acceptable -- let alone justifying a certain number of errors as acceptable. Instead of focusing on an acceptable number of errors, I would think a person would focus on giving the client the best work product possible.
[end of blog]
1:54 pm mst