Friday, April 26, 2013
BLOG - Where do these people come from?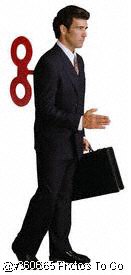 I have four different emails - a couple for personal, one for business, and one that I give out when I know I will be getting a lot of junk and spam email.
The system usually works pretty good, although nothing is foolproof, as I have found out.
Recently, probably for the last two weeks, I have been getting daily emails in the account I've targeted for my junk and spam emails saying that I have received LinkedIn message(s). While I do have a LinkedIn profile, and I am somewhat active, my junk email account is not attached to it in any way.
My LinkedIn security measures are set so that if someone does send me an email, LinkedIn will advise me, or while I'm on LinkedIn, I can see that there is a message.
The email addy that I use for junk and spam is not listed anywhere on-line that someone can easily just click. I would say that most of the junk email comes from registrations I have had to fill out, that later sell my info to some offshore phishing ring.
I highly suggest everyone have three to four email addresses in order to protect the real, and most important one that the scammers, junkers and phishing ones don't know about.
[end pf blog]
8:27 am mdt
Monday, April 22, 2013
BLOG - don't allow HP into forcing you to buy new equipment ...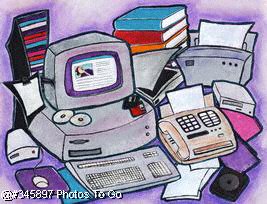 HP and Microsoft have to be sleeping together -- otherwise one or both of them would support newer operating system software with new and updated drivers for computers, printers, scanners, digital recorders ...
Over the years, I've been forced to purchase new printers when I got a new computer or updated the operating system, because in HP's and Microsoft's infinite wisdom, they refuse to update software drivers for perfectly good printers -- that absolutely nothing is wrong with, except for the sometimes almost impossible task of finding an updated driver that will now communicate with the new software.
I have a practically brand new HP scanner, that although it was assembled and I purchased 10 years ago, it is unusable because when I was forced to move from my DOS neighborhood to Windows, you've guess it, HP said "can't do a thing for you -- the only thing you can do is purchase a new scanner." So, I boxed up the scanner, where it has been sitting quietly, and not bothering anyone since purchasing a color scanner from HP. OK -- the color is nicer for photographs since I've gotten into photography and absolutely love it -- but for probably a good majority of people, a black and white scanner is all they need.
Since purchasing my new computer last year, once again, HP and Windows no longer support my SECOND scanner wither new drivers. The work-around is hoping that my older laptop doesn't crash -- since I have never updated the operating system and that is the only way I can continue to use my scanner. I have recently been given custodial ownership of family photos from two sides of my family -- we are talking about close to 1,000 photos -- maybe more. Some are just a few years old, while others are 200 years old, or older. I've been using my laptop to scan, but realized it was going to take forever and how much faster it would be using my desktop. I've been searching the Internet for over a year for a work-around for Windows 7 and my color scanner -- always ending up where I started -- it can't be done.
FINALLY, I hit upon a forum where the individual has my exact same scanner -- and like me, it is in perfect condition and not ready to be tossed out into the city dump. There was a post from an individual -- I wish I could kiss this individual for posting the most valuable and useful information that I've read in a very long time. He said that VueScan has the exact driver this man and, of course, I need. It supports more than 2,100 scanners and digital camera RAW files. The driver software can be downloaded at
http://www.hamrick.com
. It allows you to download the software/drivers and try with your scanner to be certain it will work. Once you find that it will work, you must register and purchase the software -- yeah, always a catch, huh? Until you purchase it, your photos will have several watermarks across the face of the photo. The purchase price is $39.95 -- much, much cheaper than a new scanner. They are based out of Phoenix, Arizona. If you are really a techi and really get into trying different things to the scan while inside the scanning software -- instead of saving and using PhotoShop or some other photo editing software to clean up the scan, there is a professional version for $70 some dollars.
I think this software and the man who originally pointed me to the link are wonderful. I'm even going to see if the VueScan will work with my tucked-away scanner in the closet.
Better yet -- if you have more than one computer, you aren't forced to purchase several licenses for each computer. One license works on FOUR different computers.
[end of blog]
2:14 pm mdt