Wednesday, March 24, 2010
Signing your name to a legal document ...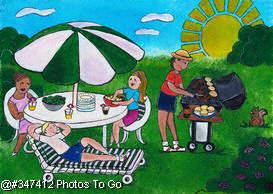 During the housing/mortgage boom, I had the opportunity to meet thousands of people -- either first-time buyers, or refinancing for lower rates. Many of these refi's took large chunks of cash from their equity. Hmmmm, I wonder if it has occurred to these people that are now crying that they owe more than their house is worth, that had they not touched any of their equity, they would probably not be in the situation they are in now?
I enjoyed meeting most of these people, usually at their house -- sometimes at work or a restarurant, while they signed sheet after sheet of paper and I notarized the necessary signatures. While some of these people only wanted the cash -- even asking as I walked through the door if I had the money -- I would have to tell them that I was an unbiased, independent person and not affiliated with the lender, broker, mortgage company, etc. in any way -- my purpose was to ensure the documents were signed accurately and completely and that no signatures had been missed. While the majority of these people acting as a Notary claim they were more than a Notary -- they gave titles of Signing Agents, Closing Agents, among others. I said right up front that I was a Notary and a courier of sorts.
The companies that hired me placed a lot of responsibility on my shoulders, as well should have. I was usually the ONLY live person these people would see in this entire loan process. Many had begun the process over the Internet. I was always surprised at the number of people willing to just pick up a pen and begin signing their lives away without even glancing at the words on the page. Even with the three days given to them to cancel after signing, I know that MOST people once my feet were outside the door, tossed the LEGAL CONTRACTS aside, with no intention of looking at them ever again -- many to begin the process all over again when the interest rates lowered again. I NEVER ever let them just sign or initial away. If nothing else, I insisted they scan each page while I sat there. I ALWAYS told them that if the terms were not what they had been told, then not to sign and to call the loan officer. I ALWAYS told them that the signing could be stopped at any time and that I was not there to force them to sign anything.
IF, OVER THE PAST THREE TO FIVE YEARS, MORE PEOPLE WOULD HAVE READ WHAT THEY WERE SIGNING, I HONESTLY DON'T BELIEVE THE MORTGAGE AND HOUSING MARKET WOULD BE IN THE SHAPE IT IS TODAY !!!!!!!!
I was a minority in my signing and witnessing technique -- which is obvious by reading any of the Notary/Signing websites. I would estimate that more than 95% of the witness/notary individuals are "point and sign" -- meaning sign here, sign here -- and if questioned about what something meant "oh, that's not important -- you don't have to worry about it." These loan contracts ranged from 100 pages onward to 200 pages or more. These Notary/Signing Agent/Witnesses brag about the fact that they can hit 'n run and be in and out in 30 to 45 minutes.
Two years ago I got fed up with the corruption and sleazy loan officers and now do only notarizations for the general public and don't want to be tied in any shape or form with the mortgage industry. I still read the forums just to see what is going on. The following is a snippet of one so-called professional. I am appalled at how many Notary/Signing Agent/Witnesses feel the same way:
"I had an hour [company deleted] refinance signing last week that took an hour, in the offices of my favorite title company...You know what, I let them read the DOT for a full hour. Then I marked up my bill from $100 to $200, and the Escrow Officer was completely in agreement, too fricking long to sit there and pour over documents these people have signed over and over again for years. ... What's the problem Just anal at our expense (or profit)" [end of snippet]
I'm afraid, the public (borrowers) are unaware of this common practice. If this had been my loan and if I had been in the title company, I would have torn up the contract right then and there and told them to shove it where the sun don't shine. Had this so-called professional, who doesn't have the "fricking" time to sit there while I read word-for-word and page-by-page BEFORE signing a legal and binding document, she would have been kicked out to the curb.
please, please, please people -- if you are signing any sort of legal document, whether it is a mortgage or something completely different -- these are LEGAL CONTRACTS and you have the right to sit and read and take as long as you want. DON'T LET SOMEONE BULLY YOU BY RUSHING YOU THROUGH THE PROCESS.
[end of blog]
8:55 am mdt
Duty, right, responsibility vs. common and professional courtesy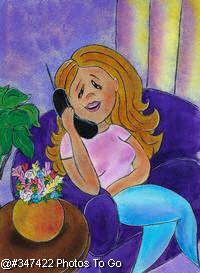 I know that I can't be the only person that was raised to take responsibility for my own actions -- although sometimes I really have to wonder.

Several years ago my computer was hacked due to a file I received from an attorney's office no less. I don't know if you would call it a virus, a worm or what, but it immediately grabbed and attached itself to each Outlook email contact and began dumping malicious emails in each of their mailboxes showing that I was the sender of the emails. The process/cycle continued and grew rapidly as it stole each of their contacts.

The instant and exact moment I was aware of the "theft," I immediately contacted each contact in an attempt to warn them of the attack in an effort that they could possibly take a security action in an attempt to avoid getting hacked themselves -- and, if nothing else, not to open any email from me.

Since that time, I have taken procedures to protect myself -- I have firewalls, more than one virus checker that searches for viruses, worms, spyware, adware, etc. I have more than one email account, and use one specifically for software registrations, etc. -- this is the account where hopefully junk and spam is sent. I check it every couple of weeks. Last week there were several emails from an old online acquaintance. I would normally have opened them immediately, however, I have had no contact with this person for over 10 years. As people sometimes do, we grew in opposite directions and the online friendship dried up. That is what immediately shot up the red flag with these emails. Without opening any of the emails, I looked at the subject matter. Each was different, but something just didn't seem right and I deleted each one -- still without my curiosity getting the best of me.

I sent an email to another online friend that is still friends with both of us. I told her that she might want to drop her an email and tell her about my sudden onslaught of emails. She replied that she had been getting the emails, too, and that the the "friend's" Yahoo account had been hacked a couple of weeks ago.

W-H-A-T ??? I'm sorry -- excuse me? -- did you just tell me that for two weeks she has been aware that her contact list had been stolen and that she has said nothing and done nothing in alerting her contacts to NOT OPEN these malicious emails appearing to have been sent from her?

This is totally unacceptable.
[end of blog]
7:05 am mdt
Monday, March 22, 2010
There's no crying in baseball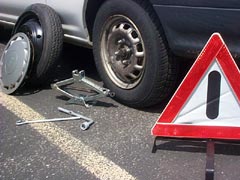 People question why I'm less than polite sometimes on the phone. Last week I got a call from what seemed like a nice young lady who had just finished her medical transcription school. She started off saying that she understood that I did legal and not medical, but did I have any openings for her. How many times do I have posted on my site that I DON'T hire contract individuals, or rather any individual for that matter? She went on to ask me where she could turn now for employment. I suggested that she contact the school that she paid her money that taught her the new skill. She told me that she had already done that, with no luck. Before slapping down your money for these, what might be, fly by night schools, please take the time to question them what you are going to get for your money besides possibly a new skill -- do they offer placement agencies upon completion? If not, maybe you should continue your search for transcription schools. When I seemed like no help to her at all, her final question was "well, what do I do now?"
I can't count the number of times during the past six months that I've received a call asking if I was a placement agent. What is on my web site that would even suggest that I was an employment agency -- whether temporary or permanent? To clear the matter up, NO, I'M NOT AN EMPLOYMENT AGENCY OF ANY KIND.
Search engine phrases that find my site irritate me or sometimes amuse me. Following are actual searches:
body language transcribing from audio recording [WHO CARES?]
I was audio recorded and didn t know it and then threatened
skrip in telephone conversation [HMMMM, COULD THEY MEAN A SKIP?]
interruptions transcription [HAVE HIGH SCHOOLS QUIT TEACHING COMMUNICATION SKILLS?]
edit transcribe service audio private personal recording [AGAIN, BACK TO COMMUNICATE, COMMUNICATE, COMMUNICATE]
carylon bodley [SPELLING WENT OUT THE WINDOW WITH COMMUNICATION SKILLS]
hours to transcribe one hour audio without a pedal? [WHY WOULD YOU EVEN TRY TO TRANSCRIBE AN AUDIO FILE WITHOUT A FOOT PEDAL ALLOWING YOU TO START/STOP?]
conversation transcripts [GOTTA ADMIT, THIS IS A NEW ONE]
AND I'M LEAVING THE BEST ONE FOR LAST -- transcription irritant [MAYBE IT'S PEOPLE WANTING TO GET RICH QUICK IN THE TRANSCRIPTION BUSINESS WITHOUT HAVING ANY EXPERIENCE, AND BELIEVE THAT I, OR OTHER EXPERIENCED TRANSCRIPTIONISTS WILL JUST TAKE THEM BY THE HAND AND FILL THEIR SILVER SPOON WITH GOLD DUST]
[end of blog]
3:20 pm mdt