It's a sad state of affairs what our country, The United States of America, has become when they don't honor cash -- or, worse yet, that you must produce your ID when using cash!
Yesterday I had to go to the District Attorney's office to pick up some discovery for one of my attorneys. Once through security after taking off my watch, taking off my rings, taking off my belt and finally convincing the security guard that it was my foot making the alarm sound and that I couldn't remove the screw in my foot, I was finally able to continue with my mission.
The discovery was $5.95 -- I knew in advance and made certain I had EXACT change. I handed her a five dollar bill, three quarters and two dimes. She told me that she couldn't accept cash. With my blood pressure rising, she went on to say that she could take neither my personal check nor a credit card. The options were an attorney's check or a money order from the bank. Still having my money in hand, I went into the first bank I came across and explained that I needed a money order in the amount of $5.95. She said, no problem, will that be coming out of my account -- DUH, I'm holding my money in my hand in plain view for you to see. I told her that I was paying cash. She then asked for my account information. I told her that I didn't have an account at the bank, that I simply wanted to purchase a money order with cash. She said that since I wasn't a customer, she could not take my cash or sell me a money order.
The beauty of cash is that it doesn't require identification. Now my blood pressure is really shooting up there. I walk three blocks and enter my own bank. With money still in hand I say that I want to purchase a money order -- sure, no problem. Now I get to trek back to the DA's office only to go through the security practice again.
I don't agree, but I can somewhat accept the DA's office not taking cash -- although with all the security, I can't see someone getting through with guns a blazing with the intent of robbing the District Attorney. With that said, maybe it's the employees that can't be trusted with cash -- if that's the case, then the hiring process when dealing with money should be more stringent.
It's completely unacceptable, however, for the bank to refuse to take my cash money .
[end of blog]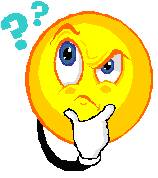 Yep, it's true. Since becoming a business person, I'm not the naive, trusting person I once was -- especially, since not too long ago, a thief stole the contents of my site and used it as her own. BTW, for that individual, you know, I know, who YOU are -- I know your name and where you are located. You aren't off the hook -- as anyone that knows me will attest -- once you do me wrong, I NEVER forget.
At any rate, I can always tell when newbies are trolling the Internet -- it's like an attorney, you can spot one a mile away. For me, I can tell by the key-phrases and hits on my site (actual search phrases -- typos, grammar and incorrect punctuation/capitalization not changed):
1. legal transcriptionist wanted;
2. learn legal transcription;
3. what is the going rate for legal transcription;
4. openings for legal transcriptionists;
5. do i stiull need a person to transcribe a video?;
6. what is the going rate for paying transcriptionists by the word?;
7. looking for work as a independent legal transcriptionist;
8. all legal transcriptionist job openings;
9. legal transcriptionists wanted;
10. how legal transcriptionists charge;
11. flyer for legal transcriptionists;
12. i m an legal transcriptionist and don t have health insurance;
13. pay scale for legal transcriptionists work at home;
14. transcription service japanese rate [I DON'T UNDERSTAND HOW THIS ONE GRABBED ME, OR WHY I WOULD KNOW OR EVEN CARE WHAT THE JAPANESE CHARGE FOR TRANSCRIPTION SERVICES;
15. vervatim transcriptions [THIS ONE ALWAYS GIVES ME A CHUCKLE -- KIND OF LIKE PEOPLE WHO SAY DUCK TAPE]
What has set this blog entry into motion, is a few days ago I received an email. The name of the sender was a man and the subjecrt was "Possible Work." I opened it up and a couple of things hit me directly between the eyes -- first, the email was set up using stationery background -- which may be okay for an email to your Grandma, but think twice before setting it up for a business/professional email. This particular stationery was bright blue with flowers and butterflies. I suppose if your business was a florist or garden center, this email stationery would be appropriate, but not for a transcription service!
Second, the email is from a woman using her husband's, brother's -- maybe even father's email account -- although the signature block in the email has "HER" name and a name of a transcription service. In doing an Internet search, the woman doesn't have a website, although she does come up under all the free listings -- which, myself trying to project a professional image, I'm not really interested in signing up for these freebies.
Third, the body of the email: "Do you do any editing of verbatim transcription? I am looking for someone to edit/correct/send feedback to some insurance conversations. If you do, can you tell me what you charge per line?"
The THIRD point is the one that shouts impostor. Now, let's think about this: editing of verbatim transcription - what exactly does that mean? Verbatim is the exact true and correct copy on paper as was orally spoken. If you edit it, it is no longer verbatim. Now, could she be talking about editing and inserting and/or correcting capitalization and punctuation? Both of these scenarios say to me that the transcript has already been typed -- so, is she asking me to review and correct someone else's transcript? If so, I would rather pluck feathers from a chicken. It takes longer to correct someone else's work -- especially when they don't have the knowledge, experience and expertise to have done it right in the first place. -- and send feedback to some insurance conversations -- what?? feedback regarding how the conversation was recorded? feedback on the topic or conversation itself?
Maybe I'm completely wrong about this woman using a man's email address. Maybe she really is a legit transcription company, and maybe she actually has work -- although I'm still a skeptic and think she's a total fraud summed up in her reply. I replied to her original email telling her I probably wouldn't see the bottom of my desk until mid-summer, and that I couldn't help her at this time.Her reply: "Okay, I understand." Again, it's probably me, but I wouldn't have just said "okay, I understand," -- I would have gone on and added, "well, I'll probably be contacting you again when my need arises, and hopefully, your desk will be clean."
My take on the woman and the email: she's either fishing and has gotten a call for such a project and is trying to figure out a price; or she wants to bid on a listing on one of those free sites, or she has heard about verbatim transcription and thinks it is something anyone with a computer, a boom box and a pair of ears on her head can do.
[end of blog]